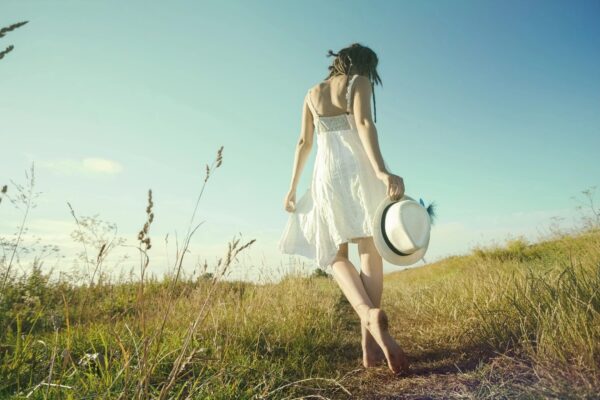 How are you feeling, RIGHT NOW, in this very moment? What's the absolute BEST thing that has happened to you in the last week, month or year? If I asked a friend to describe you, what would they say? If you stay the same, how does your future look?
These are just a few of the motivating questions a health and wellness coach will ask you to truly get to the heart of how you are feeling, who you are, and who you want to be. Pretty motivating, huh?
If you haven't yet heard what a health and wellness coach really does, it's time to learn the 3 biggest reasons why everyone needs one; even coaches themselves!
Motivation
This is probably the #1 reason why everyone needs a health and wellness coach because who couldn't use a little motivation? Through the proven evidence-based method of motivational interviewing, you will discover for yourself all of the reasons why you want to change. Health and wellness coaching is about self-directed choices and decisions; which comes from finding motivation within yourself.
When a fire is lit inside of you with the consistent guidance and partnership from your coach, there will be no stopping you to conquer all of your dreams and goals. A certified health and wellness coach has the training and ability to motivate you to accomplish anything you want and fulfill every dream you're ever hoped for your life.
Accountability
When you have a health and wellness coach to touch base with every week, or whenever you see fit, because it really is completely up to you how often you meet, your motivation will grow even more. Once you and your coach create a wellness vision and 3-month goals, you'll be able to also create SMART, achievable weekly experiments that you'll come back around to discuss each time you meet.
When you know you're going to be meeting with your coach, you'll be more motivated to conquer your goals because of the accountability factor. In addition, the life-changing conversations you will have with your coach will stay with you long after you hang up the phone. You'll want to be better, feel better, look better, be healthier and maintain those new healthy behaviors when you have a coach cheering you on.
Sustainable Life-Long Behavior Change
Once you've created a relationship and routine with your health and wellness coach, you will start to truly experience the incredible positive impact it has on your life and your health. You will not only experience immediate short-term benefits, the long-term health benefits, such as fighting off illnesses linked to an unhealthy lifestyle like diabetes and heart disease, will also start to become apparent.
Research has shown creating SMART 3-month goals is long enough to really get an idea of what healthy change feels like while also being a short enough duration to be achievable. A SMART goal is SPECIFIC, MEASURABLE, ACTIONABLE, REALISTIC AND TIME-BOUND and these are the goals that you will set for yourself each time you meet with your coach. Hiring a health and wellness coach will give you the knowledge, tools and ability to sustain life-long healthy behavior change.
The Take-Away
Let's face it, we all could use a health and wellness coach in our lives, including me, a certified coach myself. Why? Because change is hard and finding the daily motivation is even harder. But when you have someone in your life who has the ability to help you make the changes and find the motivation the benefits are countless.
When you make long-term sustainable healthy changes in your life it can bring feelings of excitement, hope and empowerment. Setting yourself up for success with the support of a health and wellness coach may be the exact ingredient you need to take the steps towards your health transformation.
Learn more about Cristina Pierce, a Wellcoaches Certified Health and Wellness Coach and Lifestyle Medicine specialist here.