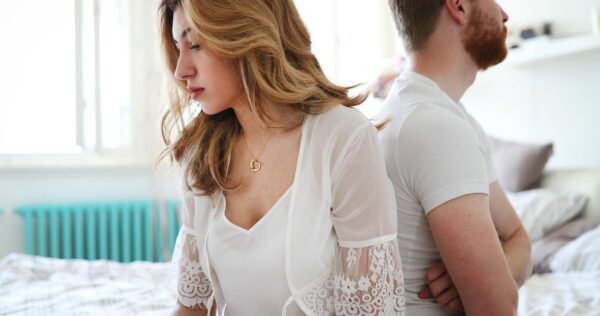 Being ordered to stay home because of a serious virus spreading throughout the world can be overwhelming in so many ways. From job loss to juggling the kids out of school on a daily basis, so many are also struggling with anxiety, worry and stress of the unknown.
With social activities cancelled, too much family time, or feeling isolated, it can wreak havoc on your mental health. But there are some ways to keep your mind off of the constant conversation, outside of binge-watching, and start to feel like yourself again.
Here are our 5 best tips to stay sane when quarantined at home.
Create a new routine of practices
You're probably used to the alarm going off at the crack of dawn and running around like maniac all day, but now it's time to create a new routine of practices that have a different sort of feel.
It's important to stay on a schedule, especially during the week, so you should still pick a time to wake up each morning, set the coffee to go off, and make a daily to-do list.
It's important to stay busy. My husband has been working outside in the yard doing spring clean up, organizing the shed and the garage from 8am-4pm each day, treating it like a job.
Get creative with your new routine and be sure to include things that make you feel happy and accomplished. Have a family meeting where everyone can give some input and take this on as a group effort.
Start a new venture
Now you have the time to try something new that you never could fit into your schedule before. Take an online class of an interest you might have, there are plenty of free courses available right now, just Google it.
Learn to cook a special dish with Food Network Cooking School, take an online class that keeps your mind busy or start a home project that you normally wouldn't have the time to do.
Use Skype or FaceTime to connect with a friend and learn a skill from each other. Start a garden indoors or out. Create a journal of your time and experiences.
This new venture can be whatever you'd like; just consider bringing something into your life that you've never done before. You will love it and time will pass by more quickly.
Move whenever you can
We say it time and time again, the best way to feel happy and energized is through moving our bodies with some exercise. You can start the day with some yoga, go for an afternoon walk or turn up the tunes and dance throughout the house to really get those endorphins flowing. It may sound funny, but try it, you'll love it.
The goal is to get your blood pumping and burn some calories in some way everyday while quarantined so that you can keep your spirits up. Here are 5 healthy reasons why you should go for a walk.
Meditating is a MUST
If you haven't tried meditating yet, there is no better time like the present. Meditation is one of the most natural ways to relieve anxiety and stress, especially when tackeling something as worrisome as the COVID-19 virus.
Starting your morning and/or ending your day with a few minutes of deep breathing will help to clear your mind and enable you to think more positively. When your mind is in a calm relaxed state you will be able to handle whatever comes your way with a sense of peace.
Learn how to get started here with our Meditation for Anxiety; 3 easy ways to find relief.
Organize something everyday
Did you know studies have shown that organizing and cleaning can be therapeutic? Cleaning out the refrigerator, organizing that junk drawer or pulling out the furniture to dust areas usually ignored, are all effective ways to recapture of sense of control.
Not only will it help you feel productive and take your mind off of things, it will also create a happier, healthier environment for everyone living within your quarantine and thereafter. It just feels better. Make a list and take on one room, closet, drawer or area per day.